See what our happy customers have to say about us: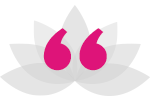 "My first visit to LaserPro Med Spa was nice. Tana took the time to sit down and consult with us. She got to know you and your skin. She is knowledgeable in her field. She is not pushy to sell her services or products. It's a warm and friendly atmosphere. Since my initial meeting, I've been back to do chemical peels and micro dermabrasion. I am happy with my results, thus far. I intend to continue with regular treatments. I have also introduced my teenage daughter to LaserPro Med Spa. We're both happy. After going to other esthetician and spending lots of money, I believe that I will see results from LaserPro Med Spa."
- LISA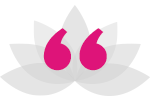 "My girl friends have been going to Completely Bare for years and recommended LaserPro Med Spa to me. Their recommendations paled in comparison to the real thing. I don't even know where to begin. Everything was amazing from my phone call to make the appointment. Tana picked up the phone she was so helpful and she answered every question I had and handled all of my concerns. She made me feel so comfortable with all of the questions that I felt were awkward. I felt like I was talking to a friend. As soon as i opened the door and stepped into the Clinic i was greeted with such a warm and friendly welcome by Tana. There was no wait time!! I have a hectic schedule so this meant so much to me. Tana was so funny and so caring. She was mentally getting me through the Laser treatment.
Kept my mind off of it and She was so amazing. I didn't feel rushed at all and I felt like their whole clinic revolved around me.
It was such a good feeling.
Such a beautiful small and intimate space. Loved the décor, the atmosphere, and the energy. I recommended Laser Hair Removal to my sister who is visiting I can't wait to see what she says. Love Love Love LaserPro Med Spa!!! "
- RITA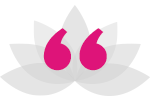 "Tana have being doing my laser hair removal for years. I had my whole body done and I'm very happy!"
- JUDY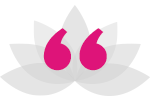 "I bought a voucher from Deal Find for LaserPro Med Spa in September. When I had my initial consult with Tana and she recommended peel for my skin I thought, peel for my skin, I have sensitive, red, dry skin, but Tana explained the benefits of the peel and reassure me that I would be happy. Well I must say I had 2 peels and I'm very surprised, my skin looks and feel great! Thanks Tana!"
- R.A.